Public Safety Panel Discussion
Image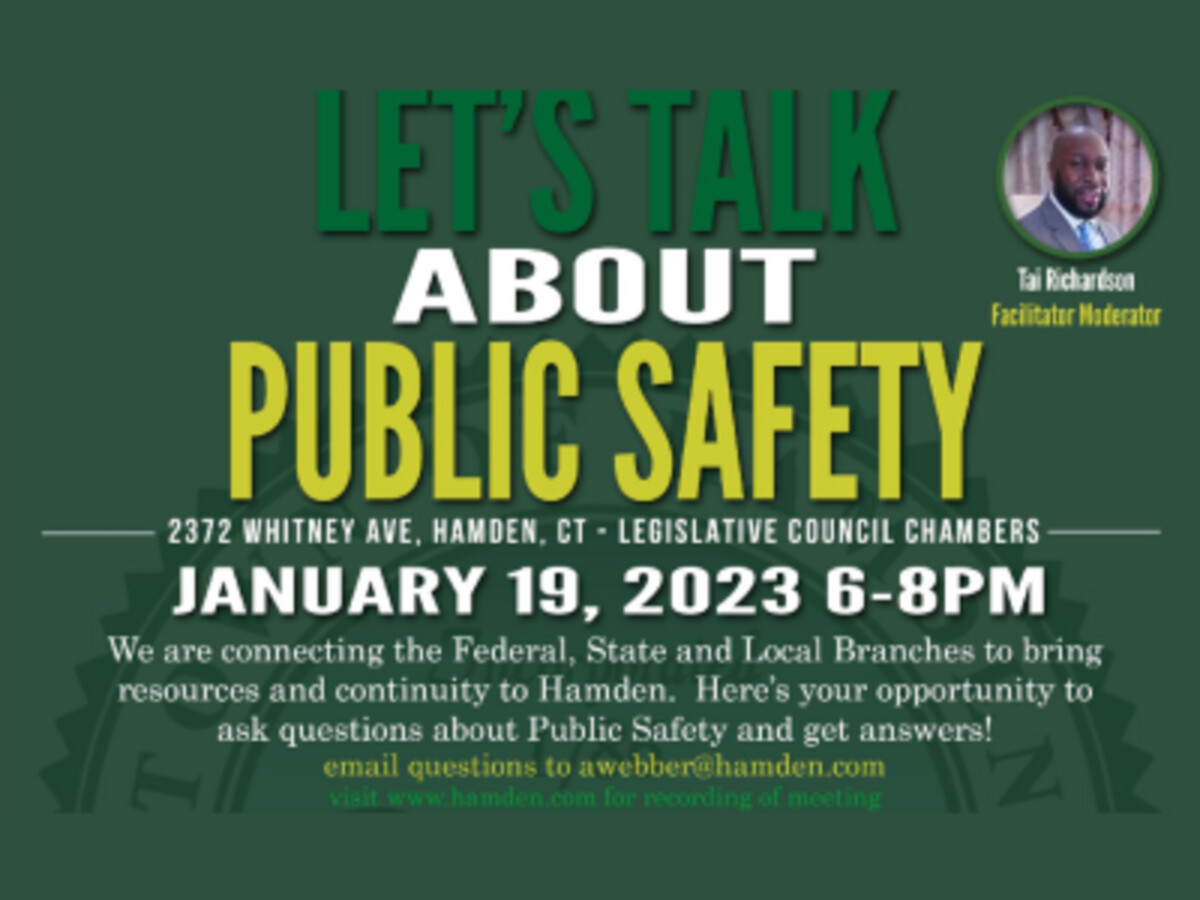 Hamden residents are welcome to attend a panel discussion on January 19, 2023, from 6-8 PM at 2372 Whitney Avenue ( Legislative Council Chambers). They are connecting Federal, State, and Local Branches to bring safety measures and resources to Hamden.
The featured panelists are:
Vanessa Roberts Avery, United States Attorney
Jorge Cabrera, State Senator
Scot X. Esdaile, President of the CT. NAACP
Lauren Garrett, Mayor of Hamden
Douglas McCrory, State Senator
Adrian Webber, Chair of Public Safety
Timothy Wydra, Acting Police Chief
The meeting will offer you an opportunity to ask questions. For more information, please email awebber@hamden.com.